Instant Log Collection and Analysis Compliance
CMMC
PCI
HIPAA
FEDRAMP
NIST
ISO
Never triage data collection again. Point all of your data at Precinct Cloud. Cost-contained pricing means every log is processed, analyzed and stored to deliver maximum protection, readiness and compliance.

1. Advanced Analysis
Leveraging crowdsourced cybersecurity expertise and time-tested methodologies from physical law enforcement, Precinct combines and consolidates massive amounts of disparate data into meaningful, investigable incidents.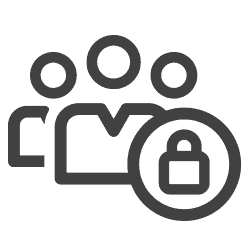 2. No Parsers
Natural language processing delivers full comprehension of every log and message type. Precinct eliminates the work of having to build or maintain parsing logic. All parser maintenance is included in the WitFoo license agreement.
3. Unlimited Data
Horizontal scaling allows for unlimited data processing and retention. There is no additional license charge for adding processing or data nodes to a Precinct deployment.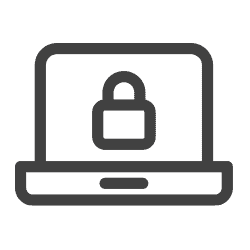 4. SOAR
Object-oriented SOAR delivers higher fidelity confidence to perform automatic or manual remediation actions. All API integrations, case books, and SOAR jobs are maintained by the WitFoo license agreement.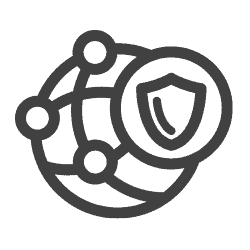 5. Business Reporting
Unparalleled business metrics allow for more transformational conversations between the security practice and the broader business. Out-of-the-box reports include Compliance Readiness, Tool Effectiveness, Staffing Requirements, and Operational Efficiency.
How it Works
Fill out the form below. Once we receive the form, we will provision the cloud & software resources. It will take up to 2 business hours after the submission for the system to be available.
You will receive a welcome email with login instructions. The email will include the URL to use to see your data & make configuration changes. You can configure any API integrations to other tools. You can also restrict firewall access to your environment.
Ship your data using the Guides on the Integration page. If you need an integration that doesn't exist yet, email support.
A WitFoo certified partner will deliver an executable quote for purchase after the trial.
That's it. Precinct Cloud & WitFoo Support take care of the rest. You will receive email alerts when an unblocked incident is detected. You can view the advanced analysis & reports and search data when needed.
Sustainable security operations has never been easier.
What Do I Get With Precinct Cloud?
WitFoo Precinct Cloud – SIEM Software as a Service (SaaS) 
WitFoo Precinct Cloud is built to work on launch with no professional services or new maintenance labor. Precinct is turn-key and ready to deliver sustainable, cost-contained value to all organizations. 
Managed Hardware in Public Cloud (AWS, Azure, etc.)

 

Daily backups

 

Multiple Availability Zones (AZ) for data

 

3 replicas of all data

 

Unlimited Data Ingestion Rates

1 year of raw data retention (additional years available at additional cost)

 

Ongoing Creation and Maintenance of Custom Message Parsers & API Integrations

 

Updates to WitFoo Library definitions for detection, integrations and playbooks

 

Unlimited Training & Certifications via WitFoo Community

 

Global Threat Intelligence Feed Updates

 

Performance & Stability Monitoring by WitFoo Operations

 

Big Data, SOAR, Analysis & Search Features

 

SECOPS Business Dashboards

 

Analysis Logic Updates

 

Any combination of cloud, hypervisor, hosted or managed deployments.

 
Learn More
Here are some resources to assist in learning more about WitFoo.
WitFoo co-Founders, Tim Bradford & Charles Herring, give a full product overview and demonstration of WitFoo Precinct.
Interactive Demo/Sandbox Environment
A fully interactive demonstration sandbox is available to experience the power & functionality of WitFoo Precinct using demo data.
WitFoo Research and Development teams are constantly researching data sources and types using the best practices of natural language processing (NLP) to create semantic frames to fully understand all messages Precinct processes. The always growing list of integrations can be viewed here.
WitFoo Community provides free, self-paced training on WitFoo Precinct. It also contains a wealth of information on integrations, best practices and feature requests for the next generation of Precinct.
Employee Tier Pricing For SaaS (Cloud)
Pricing is based on the number of employees & contractors in the organization that have email addresses and/or access to non-guest resources. Never triage data collection again. All data is important evidence and you should never have to chose what data you can collect and analyze.
| Tier | Employee Range | Cloud - Monthly Pricing | 12 Month Pricing - 12% discount | 24 Month Pricing -15% discount | 36 Month Pricing - 18% discount | Per Month for Each Additional Year Of SaaS Retention | Per Month For Each Added Data Center Location |
| --- | --- | --- | --- | --- | --- | --- | --- |
| 1 | 1 to 500 | $7,500.00 | $79,200.00 | $153,000.00 | $221,400.00 | $2,500.00 | $5,625.00 |
| 2 | 501 to 2,500 | $16,000.00 | $168,960.00 | $326,400.00 | $472,320.00 | $4,000.00 | $12,000.00 |
| 3 | 2,501 to 5,000 | $35,000.00 | $369,600.00 | $714,000.00 | $1,033,200.00 | $5,000.00 | $26,250.00 |
| 4 | 5,001 to 25,000 | $50,000.00 | $528,000.00 | $1,020,000.00 | $1,476,000.00 | $6,000.00 | $37,500.00 |
| 5 | 25,001 to 100,000 | $70,000.00 | $739,200.00 | $1,428,000.00 | $2,066,400.00 | $8,000.00 | $52,500.00 |
| 6 | 100,001 to 250,000 | $135,000.00 | $1,425,600.00 | $2,754,000.00 | $3,985,200.00 | $12,000.00 | $101,250.00 |
Other Deployment Options
WitFoo Precinct is available in a wide range of deployment options. In addition to Precinct Cloud (Software as a Service) here are additional deployment options:
Start Your Free 15-Day Trial of Precinct Cloud
Submit the form below and the WitFoo Support team will spin up your instance of Precinct Cloud.