Powerful Data, Simple to Use
"Wit", or "keen intelligence", is a smarter way to look at events based on observing how the best incident responders in the business get work done then applying time tested approaches from venerable crafts like law enforcement, military and bioinformatics.
Precinct reduces the number of events that need to be investigated each day through data scrubbing, aggregation, Modus Operandi (MO) stitching and Link Analysis. Having less investigations to launch each day is the first step in destroying "triage approaches" to incident response.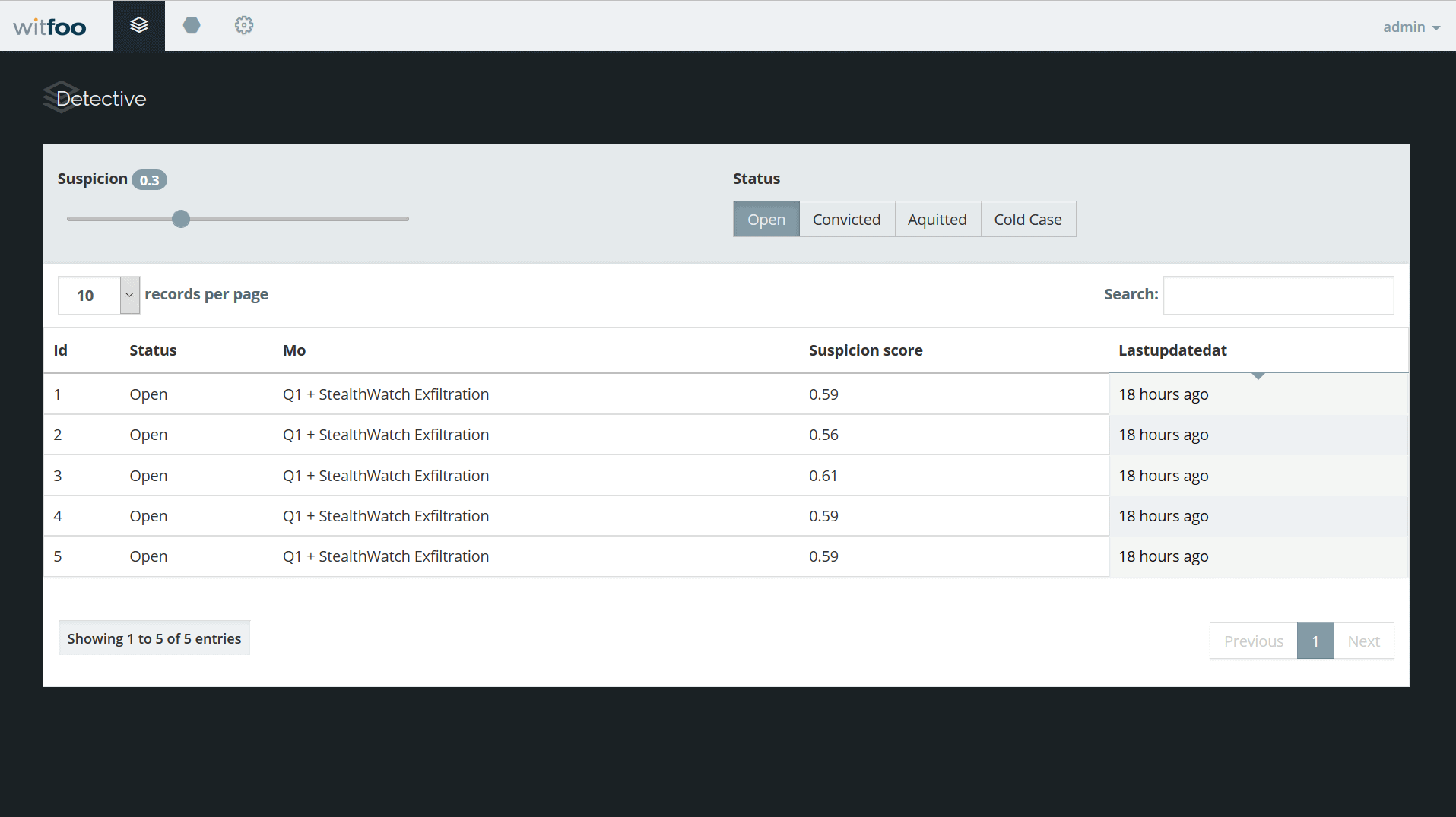 Own the Work
"Foo" is the skillful execution of an ability. Coupled with the right data at the right time (Wit), incident response teams can fully investigate every event, every time to keep their organizations safe and failure rates low.
With investigation counts reduced, a focus on investigative time (per cycle) is critical. With global threat intelligence, internal data sources and tribal knowledge at the fingertips of responders, investigations can be completed in a fraction of the time.
Designed By Cyber Security Veterans
WitFoo exists to mature the craft of Information Security and to stop systemic failure in incident response. We have been in the chair, we know the pressure and we wake up each day to equip our brothers with the tools they need to win.
We build the tools for our operators using agile and lean approaches. Every idea is an untested hypothesis until it is proven with our customers. WitFoo is dedicated to making you and your organization successful in incident response operations.